Posted in Latest News
Posted on 10 September 2022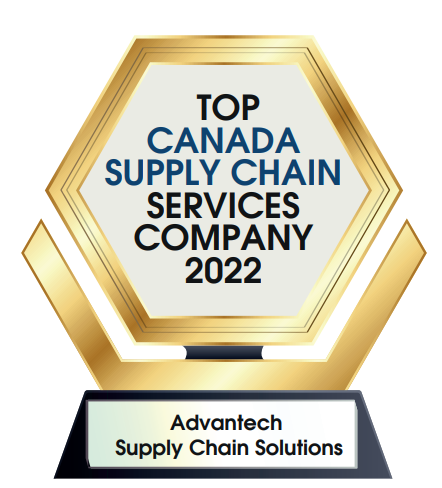 Here at Advantech Supply Chain Solutions we have been awarded as one of 10 companies in Canada at the forefront of providing Supply Chain services and transforming businesses, by the Logistics & Transportation Review.
With the current e-commerce boom in Canada causing issues with available storage space, warehouse owners are raising lease rates above market standard and though giant corporations can manage the price increases, small and medium-sized businesses that deal in manufacturing and retail have been greatly impacted. Advantech Supply Chain Solutions have been focusing on being a great partner to retailers, providing cost-effective warehouse space for clients. In contrast to traditional warehouse brokerages and leasing agencies that provide a fluctuating, demand-based price model, Advantech Supply Chain Solutions offers fixed pricing for all storage spaces for the leased period, whether it be for a few months or many years. Prior to determining the storage space and temperature conditions required, Advantech Supply Chain Solutions conducts thorough assessments of their clients' business, product specifications, and quality-control requirements. This evaluation allows Advantech to provide a warehouse best suited to the client's requirements. Advantech also manages transportation to the stores, implementing the optimal transport route for the client.
Advantech challenges the status-quo of the warehousing space, in order to help regional manufacturers and shippers compete with large corporations in the e-commerce sector. Take a look at the full article to learn more: https://www.logisticstransportationreview.com/advantech-supply-chain-solutions

Posted on 1 March 2021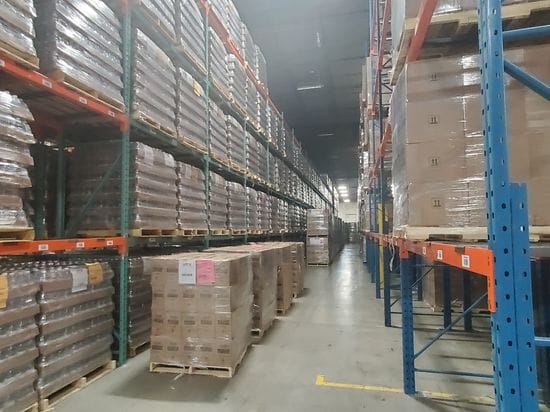 On May 1, 2021 Advantech is opening a warehouse with 336,000 SQFT of Freezer/Cooler Space! We're proud to announce that our new facility is CFIA & BRC certified, fully racked and is located in the GTA, close to all major highways for your convenience.
Advantech is a fresh alternative to common, outdated Freezer/Cooler storage solutions. Our upgraded service gives our customers not only what they need, but what they deserve.
Contact us today as we are already at 50% capacity!
Looking for storage out west? We have our Calgary Freezer/Cooler warehouse space coming soon, please call us to inquire today!
EXPECT THE BLUE CHECK.
#warehouse #logistics #transportation #storagesolutions #storagefacility